UKNOF30 Meeting Sponsors
---
Gold Sponsors
---
Axians Networks (formally Imtech ICT UK) has a proven track record in delivering highly complex technical infrastructure projects and carrier class networking solutions to service provider and public sector customers worldwide.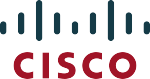 Cisco is the worldwide leader in IT that helps companies seize the opportunities of tomorrow by proving that amazing things can happen when you connect the previously unconnected.

We design, manufacture, and sell Internet Protocol (IP) based networking products and services related to the communications and information technology (IT) industry. Our customers include businesses of all sizes, public institutions, telecommunications companies, other service providers and individuals. Cisco connects people, process, data and things with products that transport data, voice, and video. This enables service providers to transform the experience, transform the business and transform the architecture with cloud-based capabilities. Service providers with Cisco Evolved Programmable Network have more options to increase revenue, decrease operating expenses and enhance agility.

Meet us at our exhibition stand to find out more or visit Cisco.


Corero Network Security, an organization's First Line of Defense® against DDoS attacks and cyber threats, is a pioneer in global network security. Corero products and services provide Online Enterprises, Service Providers, Hosting Providers and Managed Security Service Providers with an additional layer of security capable of inspecting Internet traffic and enforcing real-time access and monitoring policies designed to match the needs of the protected business. Corero technology enhances any defense-in-depth security architecture with a scalable, flexible and responsive defense against DDoS attacks and cyber threats before they reach the targeted IT infrastructure allowing online services to perform as intended. For more information, visit www.corero.com

---
Silver Sponsor
---

At ADVA Optical Networking we're creating new opportunities for tomorrow's networks, a new vision for a connected world. Our intelligent telecommunications hardware, software and services have been deployed by several hundred service providers and thousands of enterprises, helping them drive their networks forward. For more information, please visit us at www.advaoptical.com.


Alternative designs, builds, implements and runs network infrastructure and communications solutions for UK businesses. Alternative is a leading Juniper Elite Portfolio Partner specialising in designing, deploying and maintaining cutting edge network infrastructure for Service Provider and Carriers across the UK.


IPv4 Market Group is a broker of IPv4 transfers between companies with excess blocks and companies with need.

We facilitate all steps in both the commercial transaction and the IPv4 transfer process. IPv4 Market Group has completed more than 100 transfers globally and more than 55 to RIPE NCC recipients, and we can assure buyers of an expeditious, legally binding commercial transaction and policy compliant transfer. We possess inventories of IPv4 addresses for transfer in the RIPE, APNIC and ARIN regions. IPv4 addresses will be needed for many years, and IPv4 Market Group possesses the knowledge and expertise to help entities navigate to meet their requirements.

Solid Optics is a leading supplier of premium quality optical networking components.

As experts in fiber networking we assist with the design of network applications and provide cost-efficient products to maximize the capacity of your existing fiber resources.

We stock a full range of optical transceivers as well as CWDM/DWDM Multiplexers and our unique Multi-Fiber-Tool, which gives you the advantages of being able to rebrand and retune optics on-site using either your Android device or Laptop/PC.

We give a lifetime warranty on all products and continued customer support as your networking requirements grow.


ThousandEyes helps your IT teams solve application performance problems caused by network issues. With the adoption of cloud applications such as Salesforce and WebEx, enterprises are becoming heavily reliant on networks outside of their control. This creates new challenges in troubleshooting performance issues, both inside and outside the corporate network.

ThousandEyes provides application-aware network visibility, root-cause analysis, and a data sharing platform for your vendors and clients. ThousandEyes helps you pinpoint DNS, connectivity, routing, latency, and throughput issues more easily and resolve them faster.

---
Bronze Sponsor
---

The RIPE NCC is an independent, not-for-profit membership organisation that supports the infrastructure of the Internet through technical coordination in its service region. The most prominent activity of the RIPE NCC is to act as the Regional Internet Registry (RIR) providing global Internet resources and related services (IPv4, IPv6, AS Number resources) to members in the RIPE NCC service region.

The membership consists mainly of Internet Service Providers (ISPs), telecommunications organisations and large corporations located in Europe, the Middle East and parts of Central Asia.

The RIPE NCC also provides services for the benefit of the Internet community at large.

---
Social Sponsor
---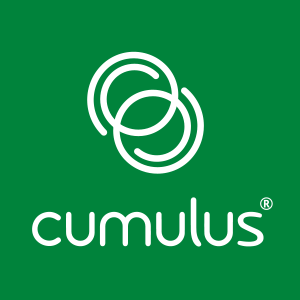 Unleash the power of Open Networking with Cumulus Networks . Founded by veteran networking engineers from Cisco and VMware, Cumulus Networks makes the first Linux operating system for networking hardware and fills a critical gap in realizing the true promise of the software-defined data center. Just as Linux completely transformed the economics and innovation on the server side of the data center, Cumulus Linux is doing the same for the network. It is radically reducing the costs and complexities of operating modern data center networks for service providers and businesses of all sizes. Cumulus Networks has received venture funding from Andreessen Horowitz, Battery Ventures, Sequoia Capital, Peter Wagner and four of the original VMware founders. For more information visit cumulusnetworks.com or follow @cumulusnetworks

---
If you are interesting in being a sponsor for UKNOF30 - we still have a number of opportunities available, please email
admin@uknof.org.uk
to discuss.
Our
Call for Sponsors
page has some details of the different types of sponsorship available.