21 January 2014
Manchester Central
Europe/London timezone
Presentation Videos: UKNOF27 Video Playlist on YouTube

Webcast: http://uknof.bogons.net/uknof27.html

IRC Chatroom: #uknof@irc.terahertz.net

Twitter hashtag: #UKNOF27

Survey: http://www.surveymonkey.com/s/UKNOF27

We are thankful to our sponsors for supporting UKNOF, enabling us to keep attendance at UKNOF meetings mainly free.
---
PLATINUM HOST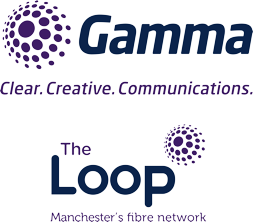 ---
GOLD SPONSORS
---
SILVER SPONSORS
---
BRONZE SPONSOR

---
MEETING SUPPORT SPONSORS
---
SOCIAL EVENT SPONSOR

---
Manchester Central
Exchange Rooms 8, 9, 10 & 11
Windmill Street, Manchester,M2 3GX
Accommodation:
Travel Guidance:
Post-meeting Social:
18:30 to 21:00 For meeting attendees only.
Timing Summary:
09:30 Registration & Coffee

10:00 Start of morning session

11:30 15 minutes coffee break

12:45 1 hour lunch break

13:45 Start of afternoon session

15:45 30 minutes coffee break

18:00 End of meeting

18:30 Social drinks for meeting attendees. Venue revealed at meeting.



© 2013, 2014 UKNOF. Information on this website may not be used for non-UKNOF purposes without the written prior permission of UKNOF.